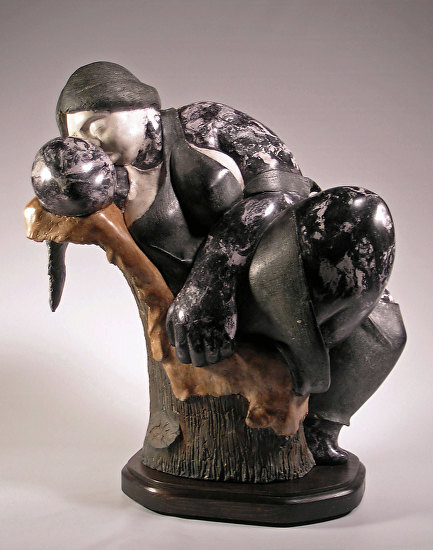 The sculptures of Guillermo Valentin are a pure representation of freedom of movement, harmony of lines, and a continuous celebration of beauty.
A deep admirer of the spirit of women, he captures in his pieces numerous scenes of their daily lives. He represents women in total awareness of their beauty, strength and pride of being themselves.
Guillermo attended Art School in "El Nigromante", Cultural Art Center in San Miguel de Allende, Guanajuato México.
Among numerous awards are receiving the First Place in a State Art Contest in Baja California, México and the Second Place, in a National Art Contest in México.
His body of work has become part of numerous art collections around the world. His sculptures have been exhibited throughout México and the United States, in more than 120 collective and solo exhibitions.
Contact Guillermo Valentin:

Ph: (760) 285-0037
Email: mareville@earthlink.net

© All Images Copyright Guillermo Valentin. All Rights Reserved.